The Graphic Designer brought in his hover board to work today. It's this little scooter thing that you balance on and it saves you the terrible burden of walking. Humans certainly didn't evolve over millions of years to walk, they evolved that way machines could walk for them.
The contraption was pretty fun and everyone had a good time trying it out. It was a bit hard to get a hang of but soon everyone was taking turns cruising around. When I got on it I felt like a ghostly Technophile Fuhrer out to strangle low level employees. I cruised around the office with my arms stretched out yearning for fresh flesh to choke out.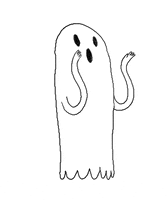 The Office Lesbian got on it and was having a good time until she tried to get off. She stepped off and her feet flew up in the air. She fell on her ass with a loud thud. It was funny because she didn't get hurt.
Things have been getting stressful here now that we have a real deadline. We need our product out by Friday so things are getting down to the wire.
"What are some of the main obstacles to accomplishing our goal," The CEO asked the Engineer.
"Uh getting shit done," the Engineer replied.
One of the contractor's dropped the ball on basically doing everything. The CEO has decided to shit can on him but first I get to go out and kill him! The contractor lives in Nebraska so I am going to the midwest. I promised everyone that I would send back cans for corn from the corn eating heart of America.
Because the Male Data Analyst hasn't been showing up for work we've decided to sacrifice him to the tech Gods in order to give us the strength to outsource our labor and have our project complete so that we can go out and have a fancy dinner. We decided that the Graphic Designer would chase him down with the scooter and then we would ambush him. We'll probably have to use the conch shell to bludgeon him, or maybe we could use the old business cards of ex employees. We can papercut him to death. There are a gazillion ex business cards. Maybe we can have a funeral for the Male Data Analyst and make a collage of the old business cards at the same time. Fun!
Lunch was a lot of fun today and we all got Chipotle. We sat out in the sun and had a good time. We talked about techno music and what our preferred weapon was. The Graphic Designer revealed that he was a former professional paintballer player. I hope he doesn't go postal on us.
When we returned to the office I saw the Head of Marketing putting droplets of some chemical into his glass of water.
"What are you putting in your water," I asked the shoeless Head of Marketing.
"It's a vaccine."
A vaccine? Is there some sort of sickness. Are you trying to kill us all via biochemical warfare!?"
"No. It's just to make me healthy."
"You being healthy means that everyone else is sick," I exclaimed.
Fifteen minutes later I huddled everyone together into the conference room and told them that we had to kill the head of marketing.
I wonder what we will have for lunch tomorrow. I'm sure killing everyone is gonna eat up a lot of calories.
\